The Golden Gate Gimlet: A Lunar New Year Collab with Chron Vivant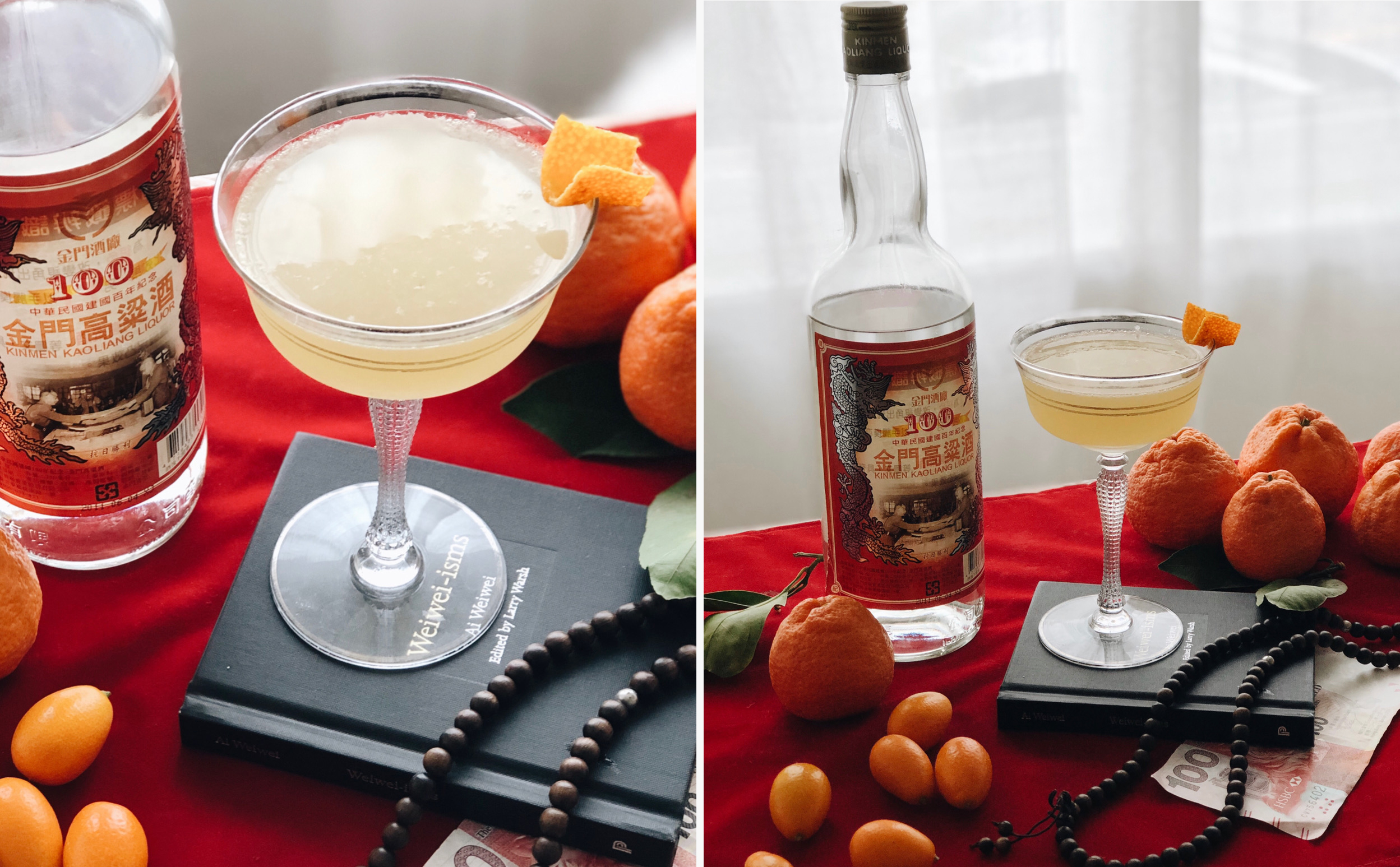 The Golden Gate Gimlet: A Lunar New Year Collab with Chron Vivant
Cocktail Photography: @chronvivant
Infusion Photography: @sousweed


Baijiu, China's most popular spirit, has a reputation for being unpalatable and jarring for those unacquainted with its complex, almost medicinal qualities. However, this Chinese New Year CBD cocktail uses fortuitous citruses in both the Sous Weed tincture and the Mandarin orange syrup to brighten the more pungent notes while the addition of muddled kumquat helps tamper out the herbal edge, resulting in a high-proof savory concoction that is sure to bring good luck with each sip.


Sous Weed Citrus Alcohol-Based Tincture
Make 2 cups

Ingredients:
• 2 cups vodka
• 4 g cannabis, ground (high-CBD strain)
• 1/3 cup dried citrus peel (I used bael fruit)
• 1/4 tsp cloves
Directions:
1. Set your sous vide water bath to 158ºF.
2. Place all ingredients in a zip seal bag, push the air out, and seal.
3. Submerge and sous vide for 2 hours.
4. Remove from water bath and let cool to room temperature.
5. Strain out the solids and discard.
Chron Vivant's Mandarin Syrup
Makes approx 2 cups
Ingredients:
• 1 cup organic cane sugar
• 1 cup filtered water
• 4 mandarin oranges, juiced
• Zest of 2 mandarin oranges
Directions:
1. Combine water, sugar, zest & juice in a medium saucepan. Stir to combine, and bring to a gentle boil.
2. Lower the heat and simmer for an additional 5 minutes, stirring occasionally.
3. Remove from heat and wait until room temperature, then strain. Keep in the refrigerator for 7-10 days.
The Golden Gate Gimlet
Serves 1

Ingredients:
• 4 kumquats
• 2 bar spoons of mandarin orange syrup
• 1.5 oz Baijiu
• 1 oz Cointreau
• 2 oz fresh lime juice
• Sous Weed Citrus CBD tincture
Directions:
1. Muddle kumquats in a shaker with mandarin simple syrup.
2. Add baijiu, lime (or lemon) juice, and 1-2 droppers of Sous Weed CBD tincture.
3. Shake with ice to chill and strain into a chilled coupe glass.
4. Garnish with a mandarin twist.