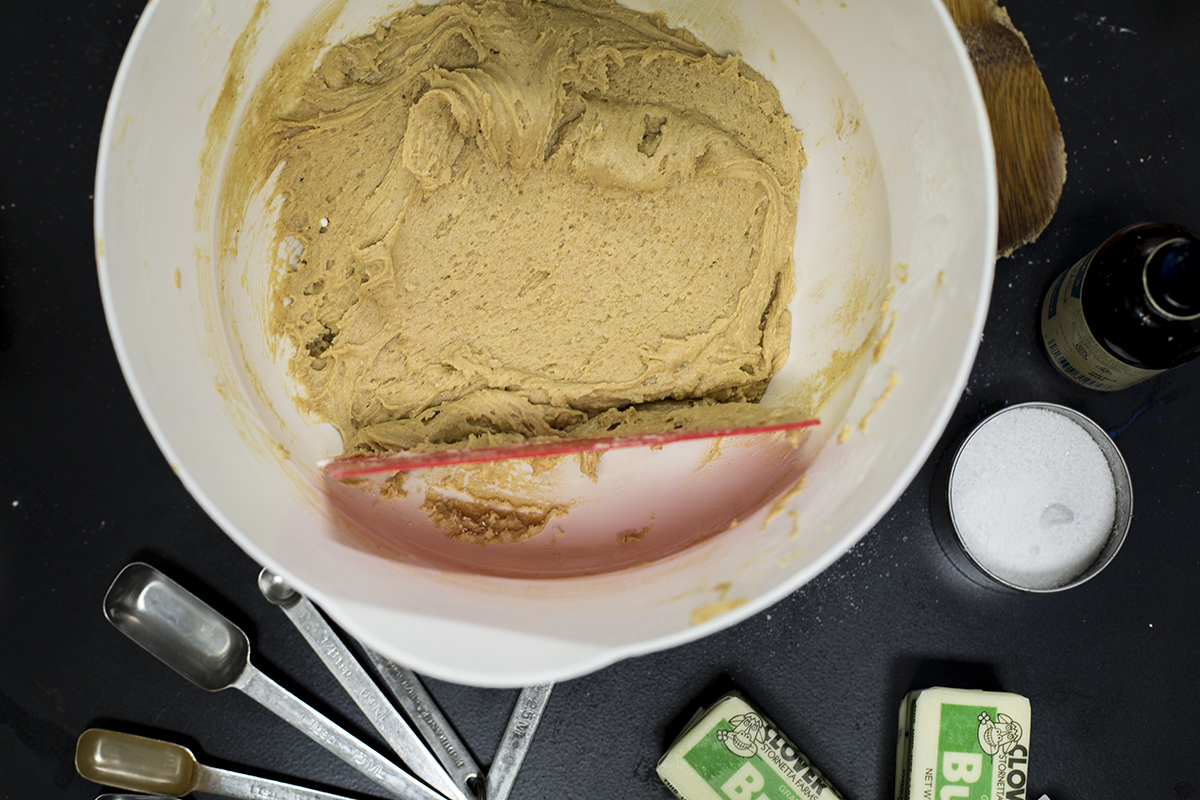 I snagged Chef Scott Peabody's (formerly Per Se, Bouchon, Jean-Georges) childhood Snickerdoodle cookie recipe and put a Sous Weed spin to it. Add half a cup of sous vide dank dulce de leche into the cookie batter and you'll have two dozen perfectly dosed Snickerdoodles, or as Chef Scott calls 'em, Giggledoodles. Gah, that had my sides splitting.

These cookies would be great for the holidays and an excellent gift for your favorite munchies lover. I hope you enjoy!
Dulce de Leche Giggledoodles
Makes 2 dozen cookies

Ingredients for dough
• 1/2 cup dank dulce de leche
• 3 cups AP flour
• 2 sticks of butter - softened
• 1 cup granulated sugar
• 1 tsp baking soda
• 1 tsp baking powder
• 1/2 tsp kosher salt
• 2 large eggs
• 1 tsp vanilla extract
• 2 tsp cinnamon

Ingredients for coating
• 1/4 cup granulated sugar
• 1 Tbsp cinnamon
Directions:
1. Preheat over to 350ºF.
2. In a large mixing bowl, mix sugar and flour.
3. Stir in dank dulce de leche, cinnamon, softened butter, and vanilla.
4. Mix in eggs one at a time and make sure the mixture is completely uniform.
5. In a separate small bowl, mix together the sugar and cinnamon for coating the cookies.
6. Create dough balls using a spoon or small ice cream scoop. Roll each dough ball into the cinnamon sugar mix, completely coating the outside.
7. Place dough on a greased sheet pan and bake for 12-15 minutes, or until light brown.