Taiwanese Corn Star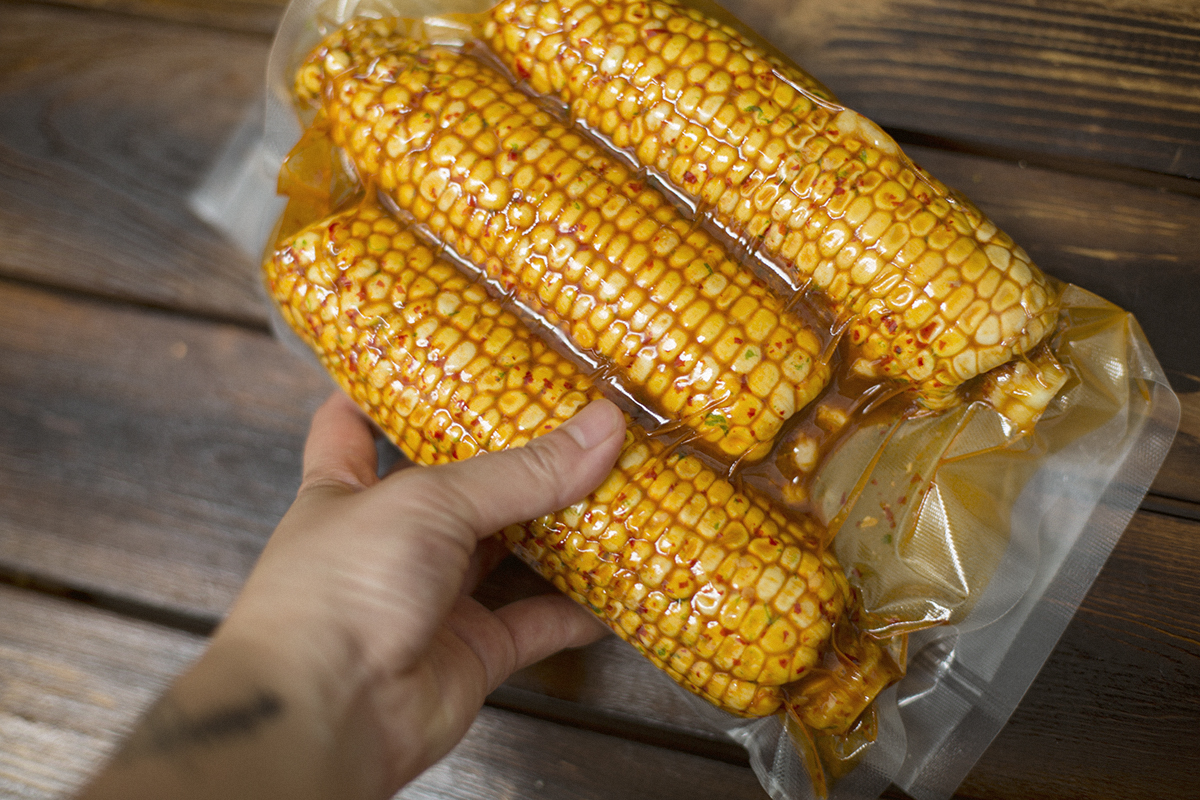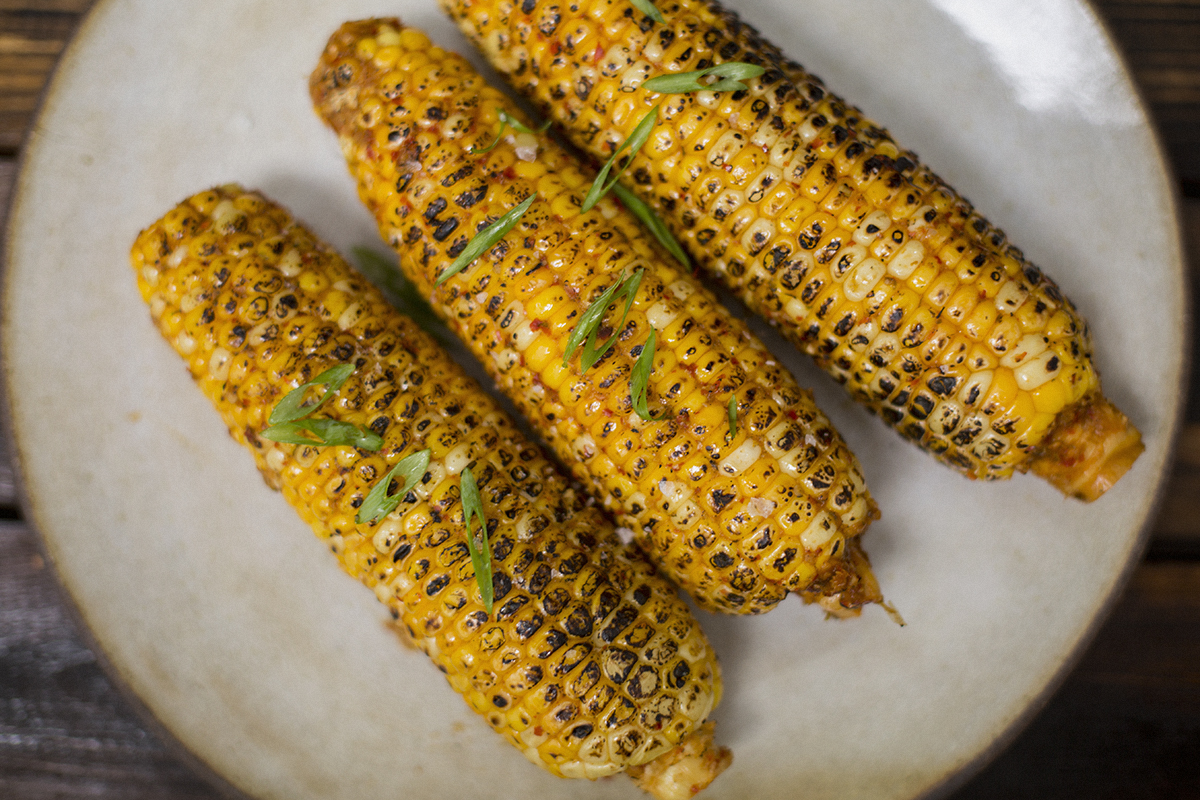 This spicy, garlicky roast corn is my favorite Taiwanese night market snack--here's a quick, 20 minute version of that dish made with my green canna-butter!
Taiwanese Corn on the Cob
Serves 3
Ingredients
• 3 summer corn on the cob
• 3 cloves garlic
• 3 Tbsp dark soy sauce
• 2 Tbsp chili sauce (I used Huy Fong Foods, Inc)
• 1 tsp sugar
• 1 stalk green onion, rough chop
• 2 Tbsp canna-butter
• Sprinkle of finishing salt
Directions
1. Set your water bath to 85ºC (185ºF).
2. Put garlic, soy sauce, chili sauce, sugar, green onions, and butter in a food processor and puree until smooth.
3. Pour mixture into a bag with corn and vacuum-seal. If you don't have a vacuum-sealer, you can use a freezer-safe zip bag and seal using the water displacement method. You might need to use a weight or wedge to keep the bag submerged underwater. Sous vide for 20 minutes.
4. After 20 minutes, remove corn from water bath. You can give the corn a nice char on the grill, broil on high for a couple minutes, or use a blow torch like I did!