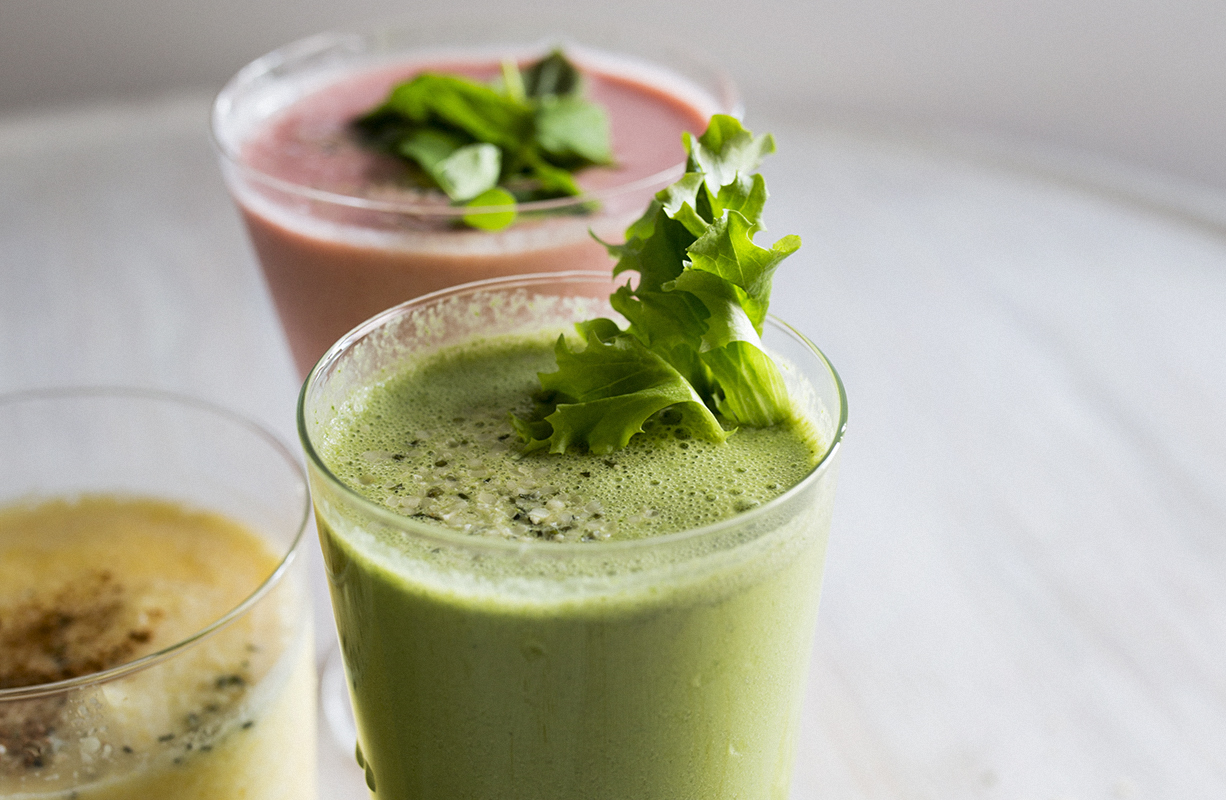 I'm a HUGE fan of greasy, hearty breakfasts but I'm currently in the middle of an epic cookbook photo shoot and I can't afford to have a food hangover all day. I had some sous vide ginger syrup on hand from my cocktail cart and some Mizuba matcha in my fridge and I got to work on a quick, energizing breakfast smoothie for the week.

The sous vide ginger syrup can be made way in advance and it's great having it around for my teas, cocktails, and cookies. I especially love the way it gives this smoothie a warm, spicy kick.
On top of an intense photo shoot, I'm also PMS-ing, so I tossed some hemp seeds in for good measure. I read in a study of women with PMS, taking one gram of essential fatty acids per day resulted in a significant decrease in symptoms. Ginger is an excellent home remedy for PMS as well. I feel like Superwoman right now!
I Love You So Matcha Smoothie
Serves 2

Ingredients for Sous Vide Ginger Syrup
• 1/2 cup fresh ginger, slices
• 1/2 cup honey
• 1/2 cup brown sugar
• 1/2 cup water
Ingredients for Smoothie
• 1/2 tsp matcha
• 3 Tbsp ginger syrup
• 1 cup almond milk
• 1/2 cup greek yogurt
• 1/2 lemon juiced
• 1 cup dark leafy greens
• 2 Tbsp hemp seeds
• Handful of ice
Directions for Sous Vide Ginger Syrup:
1. Set sous vide water bath to 50ºC (122ºF)
2. Put all ingredients into a zip bag and seal using the water displacement method.
3. Submerge and sous vide for 2 hours.
4. Remove from water bath, strain, and store syrup in a jar in the fridge. Use in your teas, smoothies, cocktails, and desserts!
Directions for smoothie:
1. Blend matcha, ginger syrup, almond milk, yogurt, lemon juice, leafy greens, hemp seeds, and ice in a blender until smooth.
2. Serve with a sprinkle of hemp seeds on top and enjoy immediately.