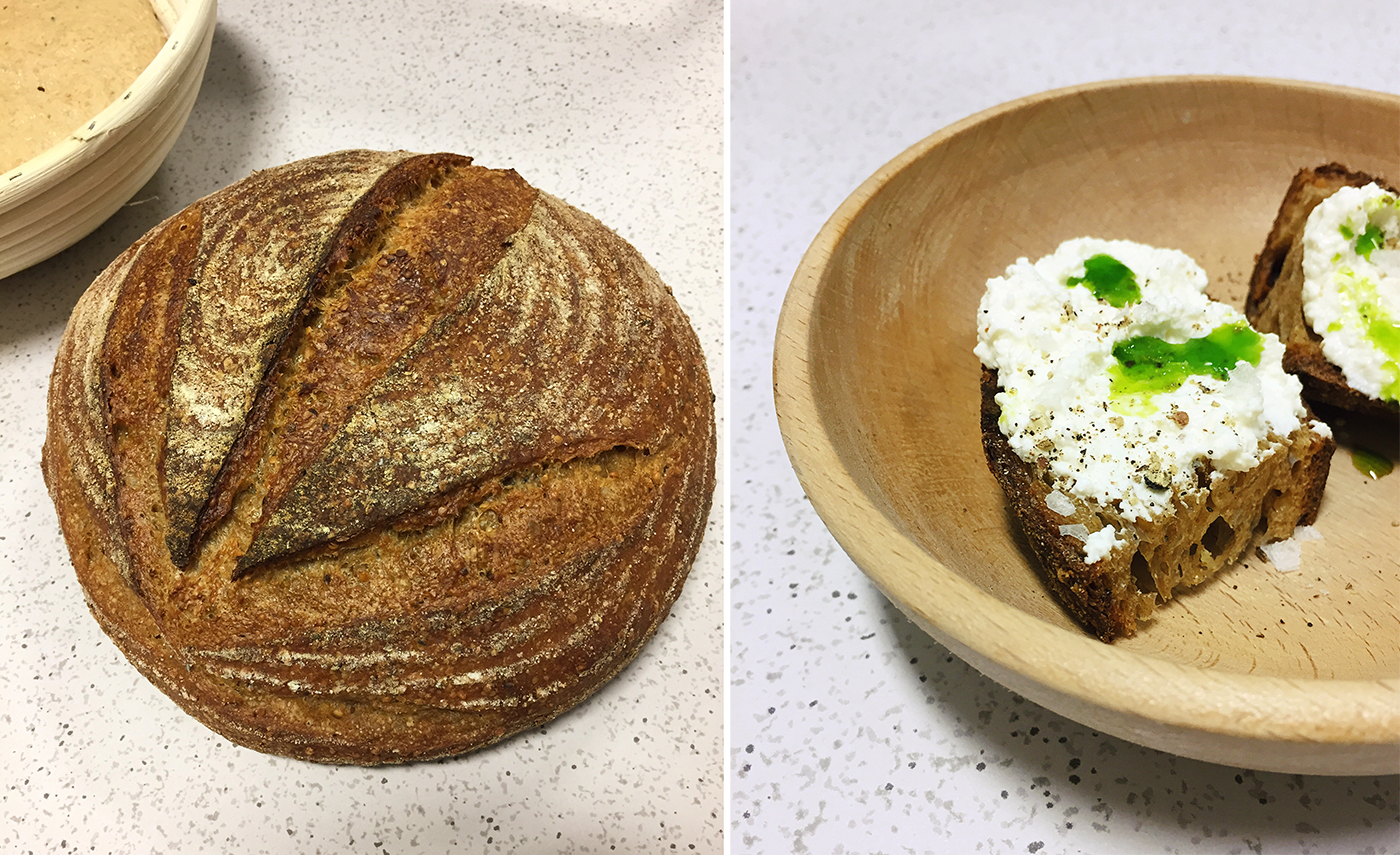 Our MARY Magazine and Leafly sponsored dinner was a tremendous success. Together, we brought together key members of the cannabis community spanning from New York, Denver, LA, Seattle, and of course, the Bay Area. It was an honor to serve all these trailblazers in the industry.
At Sous Weed, we are dedicated to using cannabis as an ingredient as opposed to merely a psychoactive additive. Cannabis is a tasty, nutrient-dense vegetable and we aim to treat it as a culinary challenge like any other.
For the dinner, Chef Scott Peabody, Chef Jose Rodriguez, and I created a rustic family-style menu that utilized the entire cannabis plant, which we called Stem-to-Seed eating. Each course featured a different strain from our friends at Potbox as well as fresh cannabis that had been juiced, pickled, or infused into liqueur. Hempseeds were baked into a sourdough levain and scored to look like the leaves of our favorite plant. We had a mackerel crudo that was cured in sugar, citrus, and kief. And for the pièce de résistance, the chefs rolled capons (castrated roosters) and guinea hens together to create a roulade in which we hot-boxed with applewood chips and bud from Potbox.
We also stumbled upon a great discovery while cooking with the whole plant. There's a milk-clotting enzyme in the cannabis stem (much like vegetable rennet) that's great for cheese-making. Using this technique, Chef Scott Peabody curdled fresh ricotta from the stems to serve with his hempseed levain and topped it off with a dizzle of bright green "herb" oil. It was a very exciting moment for us.
We hope to host more dinners in the future and would love to chat if you're interested in hosting one with us. Cheers!

Many thanks to our sponsors:
• MARY Magazine
• Leafly
• Potbox
• Meadow
• Bloom Farms
• Line 39
• G FarmaLabs