Creamy (No Cream!) Medicated Corn Chowder: Brunch with Kin Slips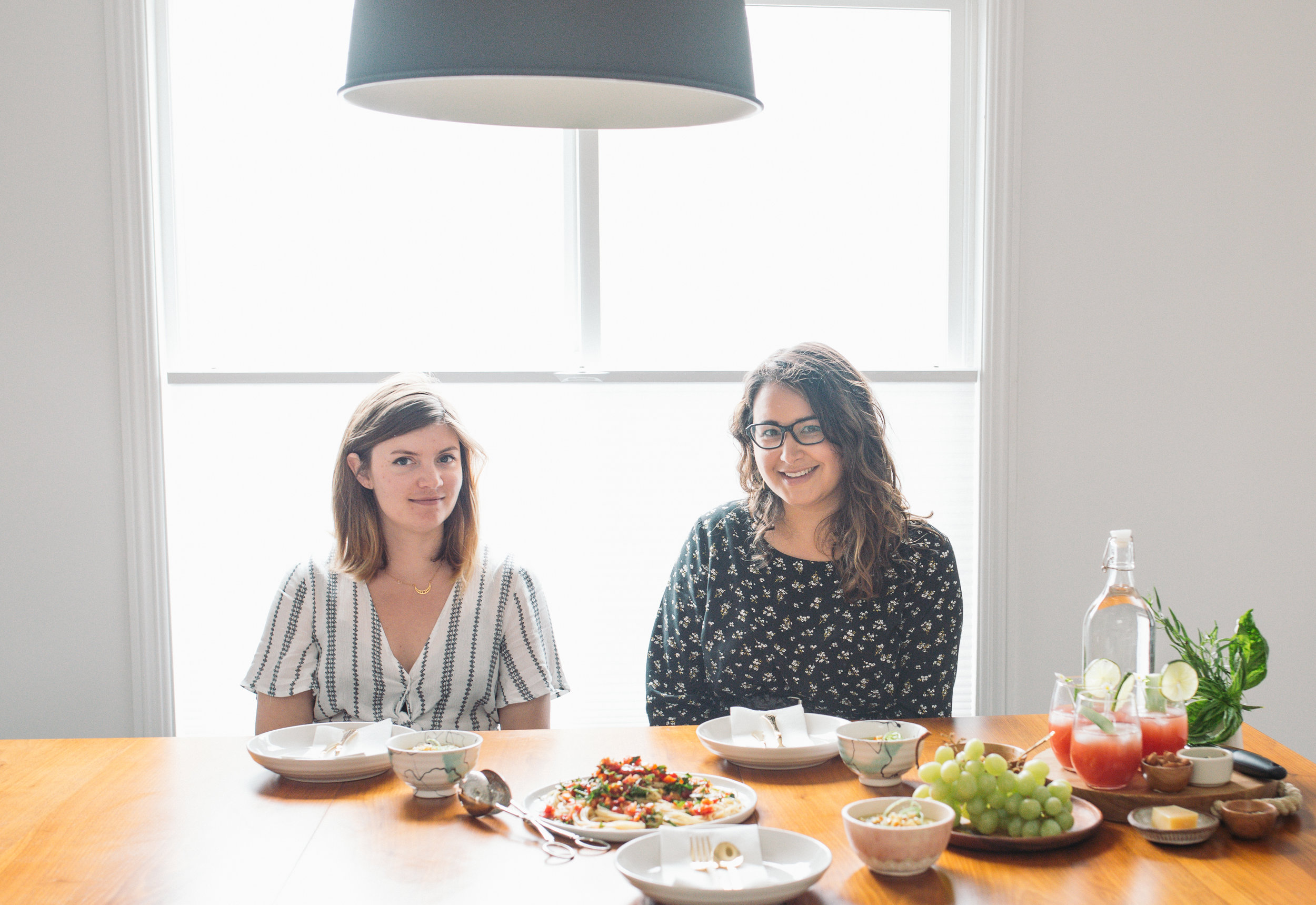 I've been enjoying dining with peers in the cannabis industry with my little #SousWeedTable project. I believe slowing down and enjoying a home cooked meal with some good herb leads to richer, deeper connections. This week, I had the pleasure of hosting Jules and Jess of Kin Slips. We chowed down on a lightly infused meal and low ABV cocktails from the Session Cocktails cookbook.

The first course I served was a creamy, dairy-free corn chowder with charred corn, hemp heart, and medicated avocado oil. This recipe takes less than 30 minutes and I popped an avocado in as an alternative to heavy cream. When blended, the rich, buttery consistency of the avocado made the soup extra dreamy.
Creamy (No Cream!) Medicated Corn Chowder
Serves 4

Chowder Ingredients:
• 1/4 cup olive oil
• Kernels from 2 ears of corn
• 1 large shallot, rough chop
• 2 garlic cloves, minced
• 4 cups chicken broth, I used Roli Roti's Butchers Bone Broth
• 1 medium-sized, ripe avocado
• Salt and pepper to taste

Garnish:
• Kernels from 1 ear of corn
• 1 Tbsp olive oil
• 1 tsp medicated avocado oil
• 1 fresh jalapeño, roughly chopped, optional
• Avocado slices, optional
• 1 Tbsp hemp hearts
• 1 scallion, thinly sliced
• Salt and pepper to taste
Directions:
1. In a pot over medium heat, add olive oil, shallots, and garlic. Cook for about 5 minutes, stirring often, until the shallots are translucent.
2. Add corn kernels and chicken broth and bring to a simmer. Cook for an additional 10 minutes.
3. Pour the soup into a blender and add in an avocado. Puree on high until the soup is creamy. Salt and pepper to taste. Pour the soup back into the pot and reheat on low while you prepare the charred corn garnish.
4. In a small skillet over medium heat, add 1 Tbsp olive oil and kernels from one ear of corn. Let the corn char on the skillet for 4 minutes before stirring. Let the kernels get golden brown for another 3 minutes before removing from heat. Add to a small bowl and pour medicated avocado oil on top. Mix well.
5. To serve: Ladle soup into four bowls. Garnish with charred corn kernels, avocado slices, hemp heart, scallions, and optional jalapeño. Salt and pepper to taste.