Medicated Brazilian Coconut Kisses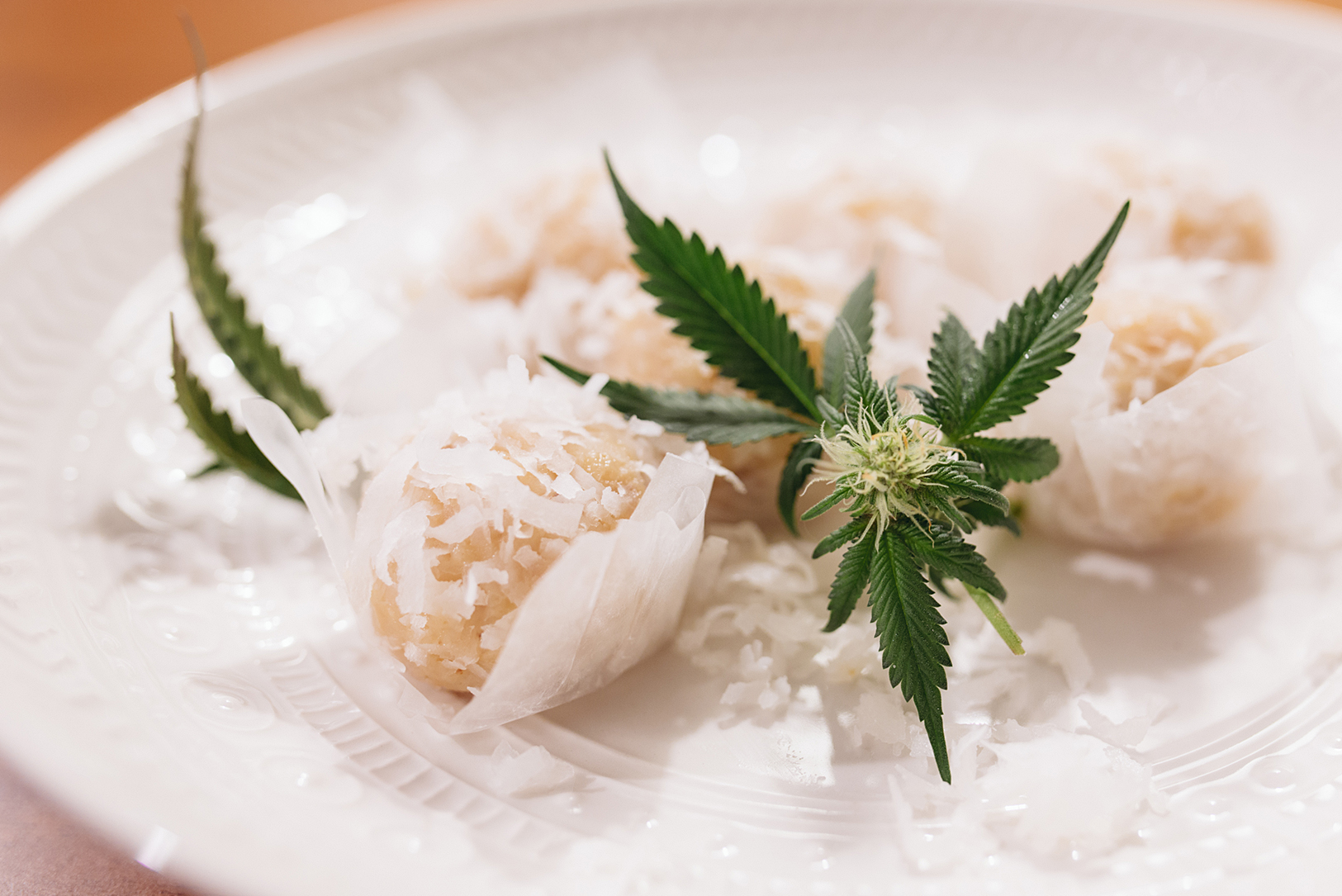 I'm not a huge fan of cloyingly sweet treats but I tried my first beijinho de coco (little Brazilian coconut kiss) at our friends' wedding recently and I'm hooked. It's easy to make with very few ingredients and a hint of warm cloves. It doesn't require a lot of canna-butter so this recipe is much like a micro-dose unless you use a canna-butter with higher THC content. I'm going to serve these at our NYE dinner tomorrow night. 2017 will be sealed with a little Brazilian kiss!

Medicated Beijinho de Coco
Makes 15 kisses
Ingredients
• 1 can sweetened condensed milk
• 1 cup sweetened coconut flakes, plus more for finishing
• 1.5 TBSP Sous Weed Butter
• 1 TBSP vanilla extract
• Pinch of cloves, ground
Directions
1. Mix the condensed milk, coconut flakes, and Sous Weed butter together in a medium non-stick saucepan over medium heat, stirring constantly. Cook for about 7 minutes or until the mixture is thick.
2. When coconut mixture is ready, remove from the heat, and mix in vanilla extract and a pinch of ground cloves. Spread mixture onto a greased plate.
3. Wait until the mixture is cooled. Then, use a tablespoon to scoop the dough and roll into balls. It is helpful to grease your hands first. Dredge the coconut balls in the coconut flakes until completely covered.
4. Enjoy! You can save the leftovers in an airtight container at room-temperature for 2 days or in the fridge for up to a week.