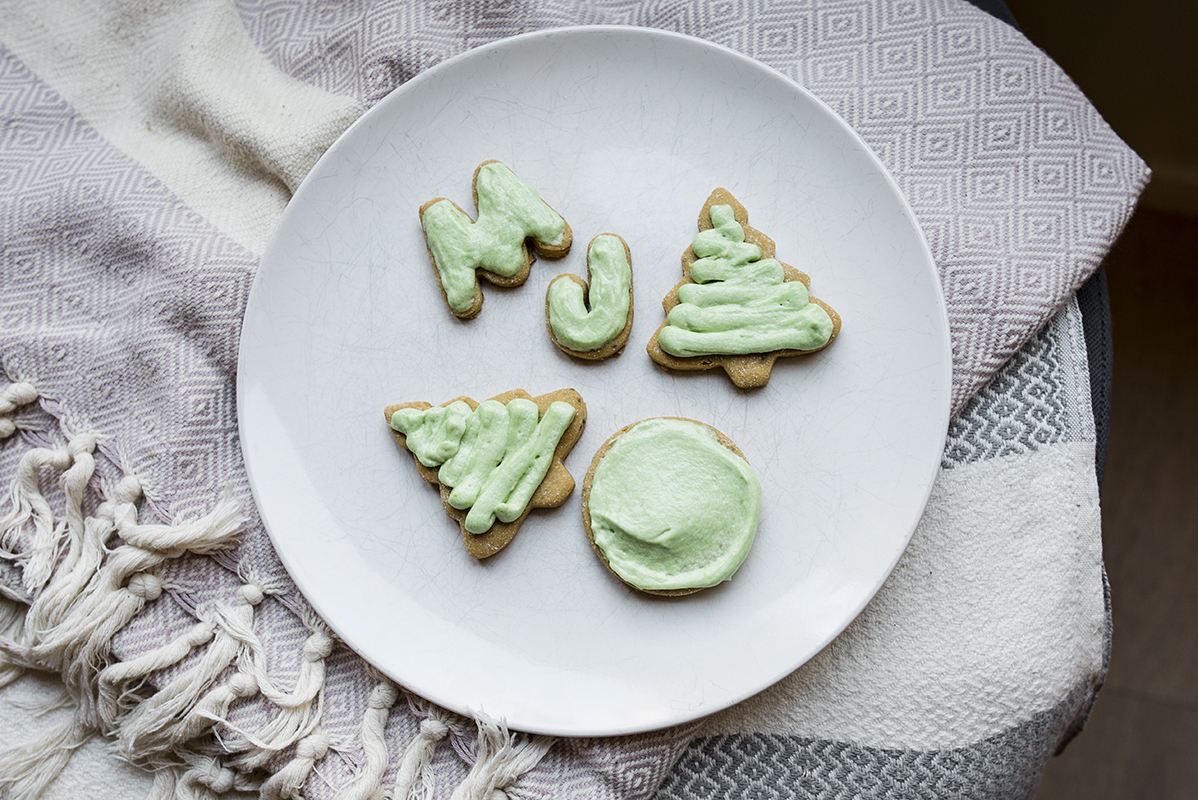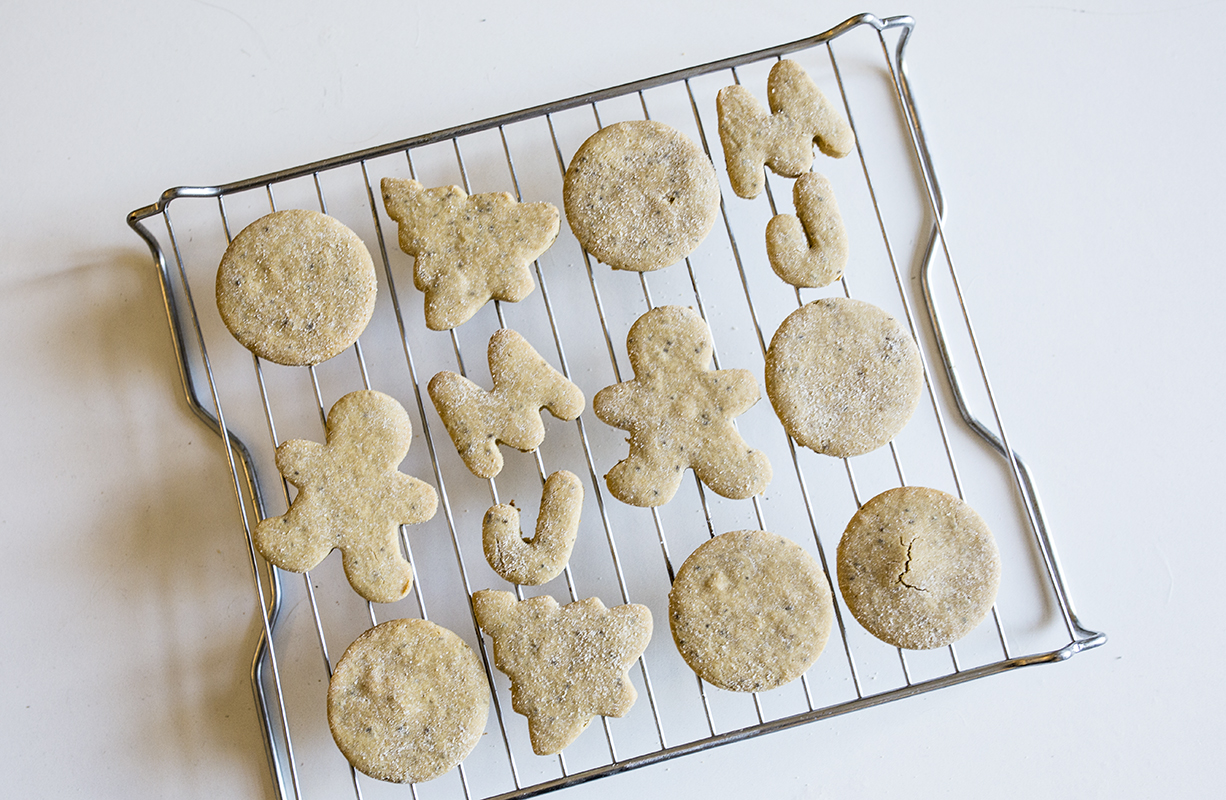 I got to bake and got baked with Libby Cooper, my favorite creative director in SF. We been friends on Instagram for years and finally met up when I moved to the Bay Area. I learned a lot about Celiac disease from her and all the eating challenges she faces. People with severe Celiac disease need to check ingredients in both prepared and packaged foods for cross-contamination with gluten ingredients--this makes it hard to eat with friends or out at restaurants. Even the slightest crumb could mean a world of pain.

It turns out cannabis that's higher in CBD can help alleviate the chronic pain and symptoms of Celiac disease as well as other gut disorders like irritable bowel syndrome. So we teamed up to make some naughty (and nice!) holiday cookies that are gluten-free!

Gluten-Free Medicated Holiday Cookies
Makes 2 dozen cookies

Ingredients for Cookies:
• 1 Tbsp chia seeds
• 3/4 cup water
• 1 1/2 cup brown rice flour + 1 cup brown rice flour for later
• 2/3 cup garbanzo bean flour
• 1/2 tsp baking powder
• 1/2 tsp baking soda
• 1/4 tsp salt
• 1/2 cup canola oil
• 1/2 cup turbino sugar
• 1 tsp vanilla extract

Ingredients for Medicated Frosting:
• 1 1/2 cup powdered sugar
• 1/2 cup Sous Weed Cannabutter
• pinch of salt
• 1 1/2 tsp vanilla extract
• 1 Tbsp citrus zest (we used Buddha's hand citron)
• 2 Tbsp maple syrup
• 1 Tbsp boiling water
• 1 drop green food coloring (optional)
Directions for Cookies:
1. Combine the chia seeds and water in a bowl and let sit for 15-20 minutes until the chia seeds are gooey.
2. Combine the flours, baking powder and soda, and salt together in a large bowl.
3. Using a stand mixer, combine canola oil, sugar, and vanilla. Then add the dry ingredients alternating with the plump chia seeds + water.
4. If your batter is looking too wet, use the reserved 1 cup brown rice flour and slowly add it to your stand mixer while on low speed. The dough should be able to be molded into a ball shape and be easy to roll out flat.
5. Flour your working surface with brown rice flour and dust your rolling pin. Roll out the dough to around 1/8 of an inch thick. If you like thicker cookies, go up to 1/4 inch.
6. Bake on parchment paper at 350ºF for 15 minutes! They will be very lightly browned.
7. Cool completely before frosting.
Directions for Frosting:
1. Sift the powdered sugar in a bowl so it's really soft.
2. Add the sugar and butter to your standing mixer. On low speed, combine the sugar and Cannabutter.
3. Add the salt and vanilla while mixing.
4. Now on high speed, slowly add the boiling water and maple one tablespoon at a time. Beat until the mixture is fluffy! This can take 5 minutes.
5. Add the food coloring only if you want! A white frosting always looks great in my opinion. Green is good for warning they are medicated cookies.
6. When cookies are cooled, frost the cookies using a piping bag or a small spatula. Enjoy!