Sativa Bulletproof Coffee Bites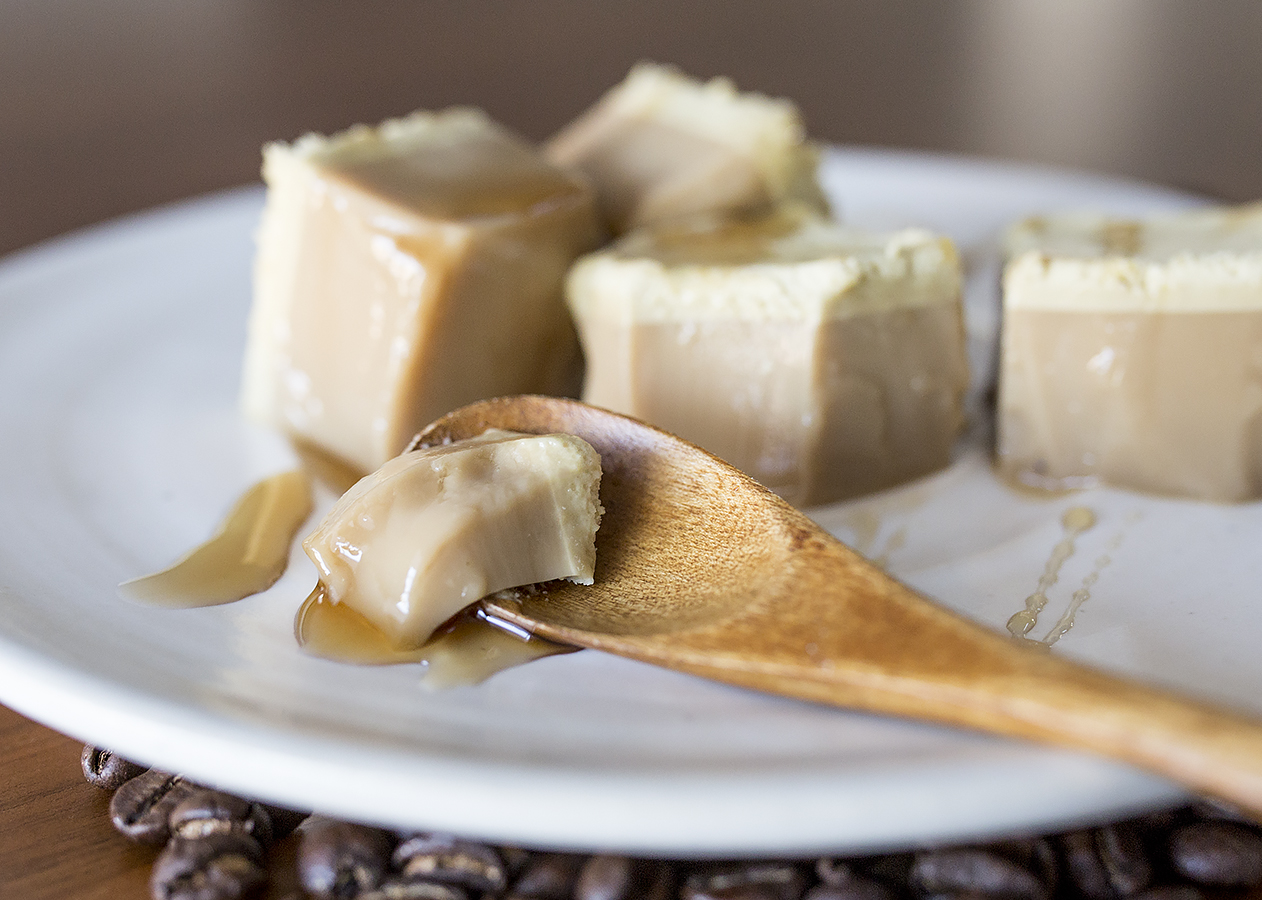 Does Bulletproof coffee live up to the hype? I don't know but it sure tastes great and gives me tons of energy. Bulletproof coffee is the combination of black coffee, grass-fed butter, and coconut oil. This combo is high in omega fatty acids, contains a wealth of anti-inflammatory properties, and gives you the caffeine boost to kick start your day.

Sleep is precious to me and I often don't have time to brew coffee before I have to run off to work so menu prepping makes the most sense for my schedule. I grew up eating Taiwanese coffee jellies that my mom made for dessert and I thought this could be the most efficient way to get my morning energy boost.
Armed with some full-spectrum CBD coffee beans from SteepFuze, my medicated coconut oil, and some gorgeous German gelatin leaf from Germany, I whipped up a small batch of Bulletproof coffee bites to test.
Holy crap! If anything, they're freaking delicious. But I got insane energy as well as all the nice warm fuzzies from the cannabis. It's low-dose so I was about to concentrate and power through all my work.

Sativa Bulletproof Coffee Bites
Makes 6 cubes
Ingredients:
• 1 cup hot fresh brewed coffee, I used SteepFuze CBD coffee
• 1 Tbsp grass-fed butter
• 1 Tbsp medicated coconut oil, I used a sativa for the infusion
• 1 Tbsp vanilla extract
• 2 Sheets gelatin, I used PerfectaGel from Modernist Pantry
• 1 Tbsp honey, optional
Directions:
1. Cut PerfectaGel gelatin leaves into 1" strips and let sit in the hot coffee for 10 minutes to bloom.
2. Place cup of coffee inside a small pot of water filled 1/4 of the way and simmer. Stir until gelatin is completely dissolved (5mins).
3. Remove from heat and pour all ingredients in a blender and blend until frothy.
4. Pour into candy molds or ice cube trays and chill for about 2 hours.
5. Store in a baggy or jar for a quick morning pick-me-up!